The button need to be paired with the receiver then the unit can work.

Call button transmitters are water-resistant.Acceptable for meal/soup Splash. And allow being installed in the washing room.

Call buttons may be mounted on the headboard of a bed, worn as a pendant around the resident's neck, or even carried around in the patient's pocket.

Smart wireless nurse call button allows a patient or an elderly to press a button requesting assistance.

Wireless transmitters configure with wireless pager for restaurant,coffee shop,hospital service alert.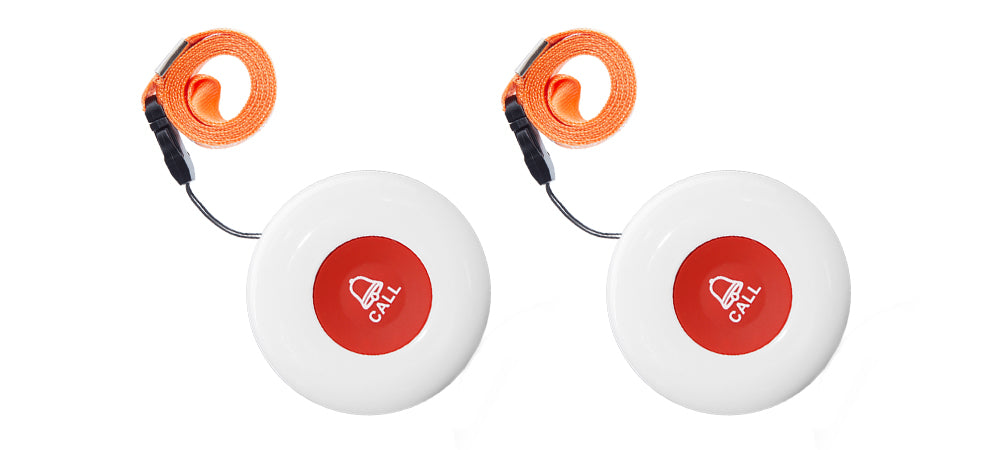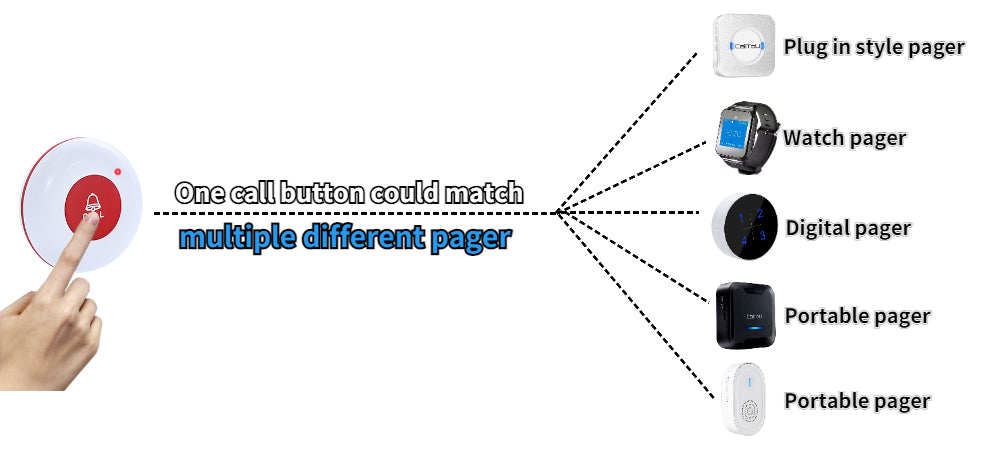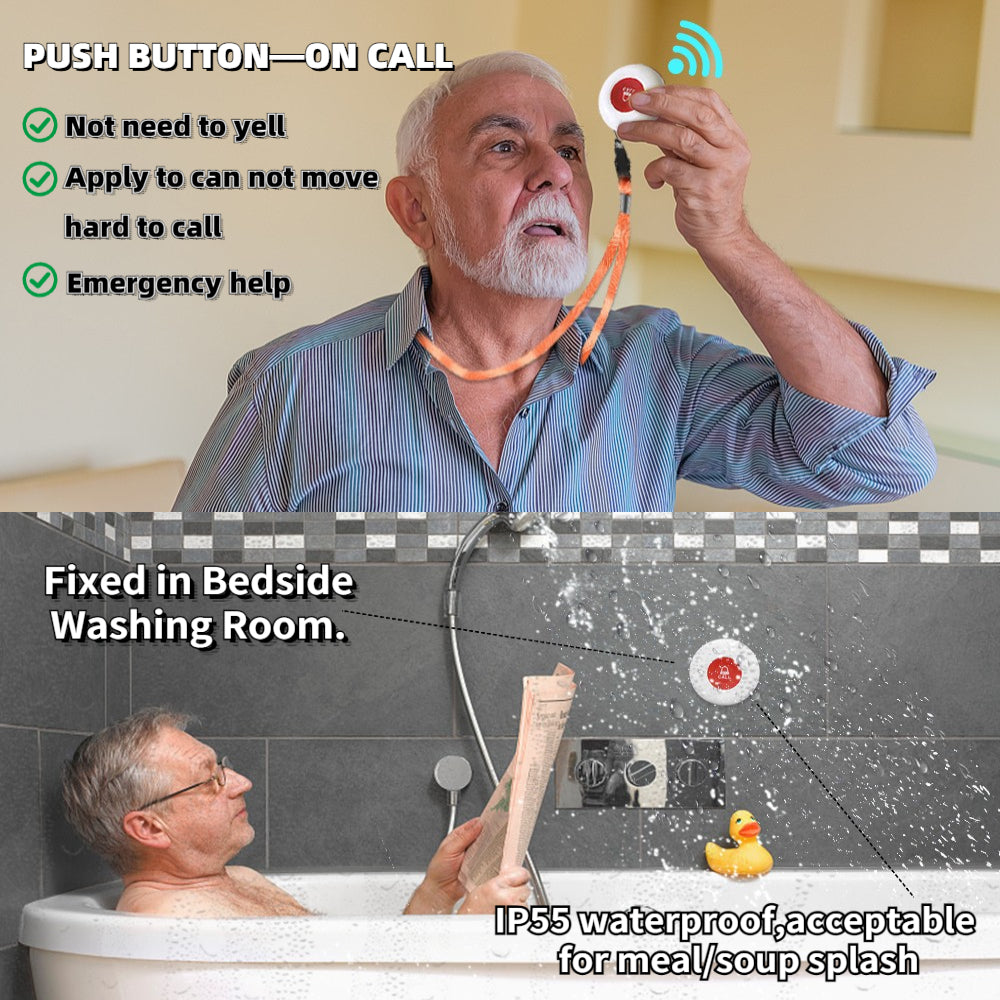 Detail
Wireless nurse call button transmitter for patients,the disable,the elderly or pregnant,receiver is not included,they can press the button to get timely care when they need help.
When you receive the button,you need to pair the button to the receiver then the button can work well with the receiver.
Target groups
Patients, the disable, children, the elderly, the pregnant, bedridden
Note: 
If the wireless range becomes short please replace the battery of call button.
Battery:23A 12V Alkaline battery included
Operating Range:500+Feet in open area
Waterproof
Frequency Range:433MHZ
Frequency deiation:0.5MHZ
Specifications:2.36*2.36*0.8(60*60*20mm)
Low battery indication 

Easy Pairing and Use
HOW TO PAIR THE CALL BUTTON WITH THE RECEIVER?
The receiver rings when the power is turned on

Hold to the VOLUME key, until the receiver makes a "di" sound and the indicator flashes

Quickly press the call button to complete pairing, the receiver will sound "di-di" and the indicator light will flash

Press the call button to test, the receiver rings and pairing is successful
Portable Necklace Lanyard
HOW TO OPEN THE BACK COVER OF THE CALL BUTTON AND ATTACH THE LANYARD?
Slide the back cover according to the direction of the arrow

After passing the tail of the lanyard back and forth through the small hole of the back cover, pass the head of the lanyard through the small hole of the tail

Close the back cover
Long Battery Life
HOW TO OPEN THE BACK COVER OF THE CALL BUTTON AND REPLACE THE BATTERY?
Slide the back cover according to the direction of the arrow

Open the button base by turning the screw with a screwdriver

Replace the 23A 12V battery

Close the button base, retighten the screws, and close the back cover