[2 Pager and 2 Call Buttons] There are 1 Socket Receiver (Plug and Play) ,1 Portable Receiver that can vibrate reminder and 2 Remote Waterproof Transmitters

[Portable with Vibration Reminder] The battery receiver is portable,Bring it with you everywhere by keeping it in pocket/bag or attach it with the included belt clip.The pager will ring and vibrate and flash when press the call button

[Easy pairing, strong signal, durable] Press and hold the transmitter button for more than 3 seconds, immediately press the receiver's setting button, and hear the "beep" sound, the pairing is successful. The acceptance range of 500 feet in an open area not only meets the needs of families, but is also suitable for hospitals, nursing homes, and nursing institutions. This is a high-quality durable pager set.

[Waterproof & Easy Carry] Transmitter/Push Call Button is acceptable for Meal/Soup Splash. And Allow to be Installed in the Washing Room.It can Be Put in Pocket.Or Hang on neck as Pendant. Fixed in Bedside/Washing Room. The Fixed Bracket and Double sticker are included

[Suitable for people and quality assurance] This wireless portable nursing pager system is suitable for children, the elderly, pregnant women, paralyzed patients, and the disabled. If there is any quality problem during the warranty period, unconditional free shipping return and exchange
---
Product Description
Pay attention!!!
Each set is individually paired and ready to use. If you need to add more call buttons, it is also possible, but you need to re-pair, the specific pairing video can refer to this link:
https://www.amazon.com/vdp/02b7daaf3b6f4fdda92ed1296a471343?ref=dp_vse_rvc_0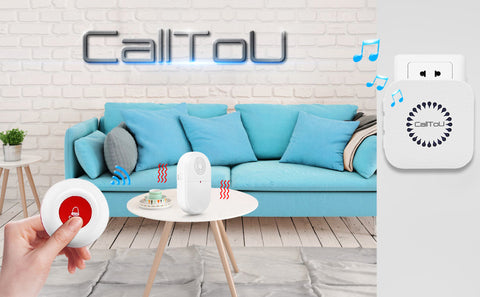 The perfect combination of portability and efficiency for your alert system. Never miss an alert whenever you are at home with Flashing Wireless pager. This alert system includes 1 portable vibration receiver , 1 plug-in receiver and 2 call button. This portable vibration pager offers portability and convenience to users, that keeps them alert anywhere they go, as long as it is within range,it is also the most valuable Christmas gift for the elderly, patients, and babies.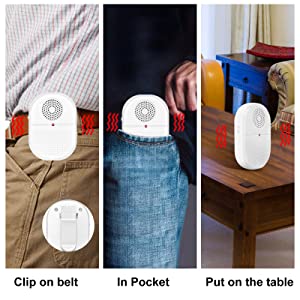 Portable Caregiver Pager
Wireless portable caregiver pager easily use and with IP55 waterproof call button.
It alerts you with vibrations and peace sound when your kids or elderly need you/caregiver.
Vibrations could remind people with poor hearing, especially suitable for elderly take care of each other.
It is robust and lightweight and can be attached to your belt or tucked away in your pocket.
Portable and easy installation

Receiver with vibration and LED light

5 ringtones,4 Volume Levels: 0dB-110dB

IP55 waterproof call button

300+feet operation range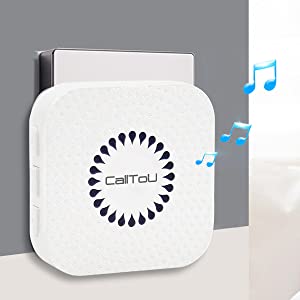 Socket Caregiver Pager
Easy Use (Plug and Play) Plug the Receiver into an Electrical Outlet
55 Ringtones ,the default ringtone is "Ding-Dong"
5 Level Adjustable Volume From 0db to 110db
The operate range is 500ft in open area.
Working voltage of Receiver:110-260V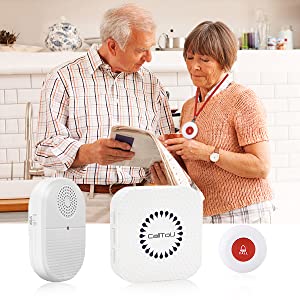 A Set of Three Products
Caregiver pager for taking care of patients or elderly at family or nursing home,give you more freedom.
This Alert device is a set of three products that works hand-in-hand to keep your place secure, and caregiver friendly.
It comes with 1 plug-in receiver to work as a regular alert device, a portable vibrating-receiver designed specifically for going to where there is no socket, also very suitable for the hearing impaired or deaf and one transmitter call button connected to both of the receivers.
Who need Caregiver Pager ?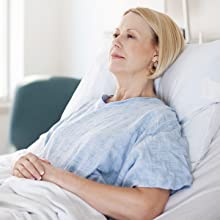 Patients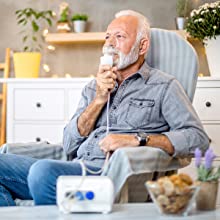 Elderly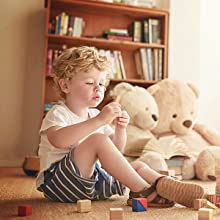 Kids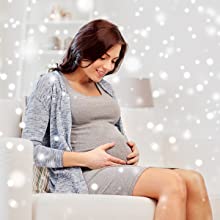 Pregnant Women
Package
2 x Receivers
2 x Transmitters
2 x Double Sided Adhesive Tapes
2 x 12V 23A Batteries
2 x 1.5V Batteries
2 x User Manual
1 x Screwdriver