The enhanced button's signal is compatible with all products available in our store, ensuring it's a versatile solution. Should you encounter signal issues while purchasing other products, consider using this remarkable device to amplify the signal, thereby enhancing your overall quality of life and convenience.
Features

Super receiving sensitivity
Call range 1500 m (open space)
Support to learn 999 transmitter
Compatible with 1527 and 2262 codes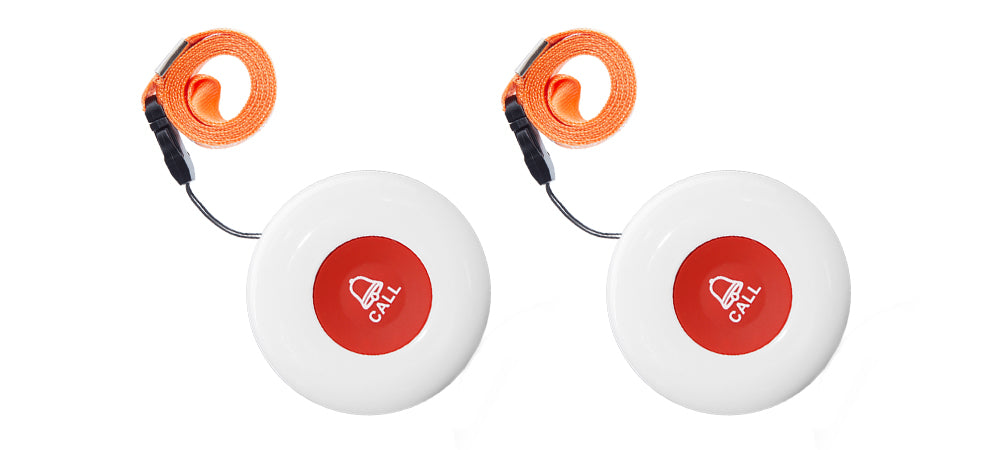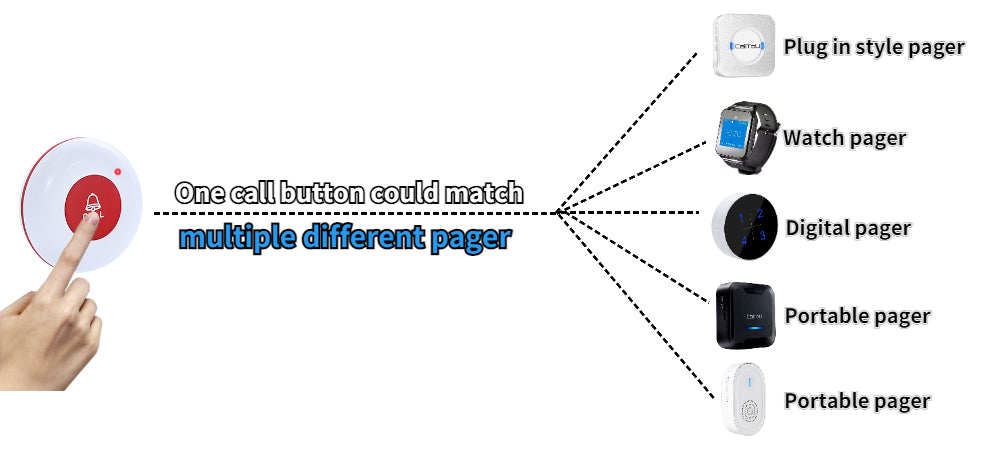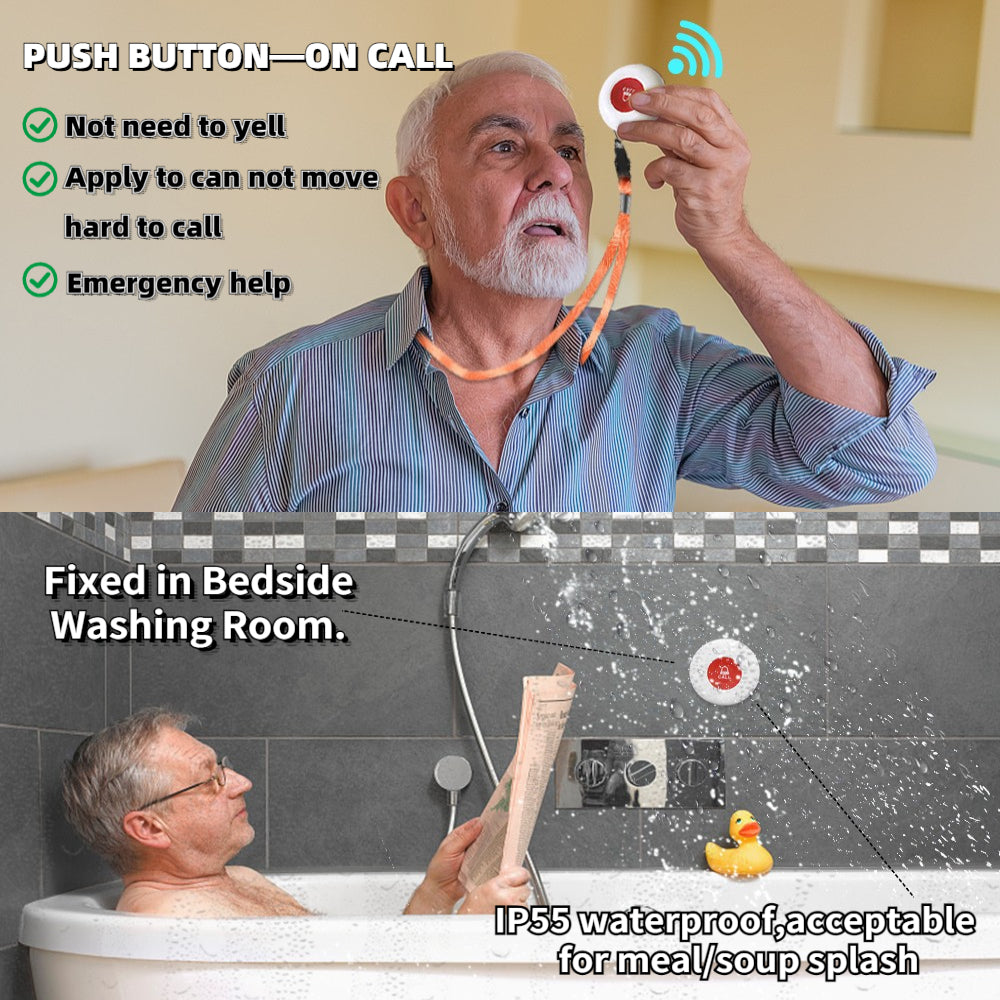 Need to be paired with receiver to work
Nurse call button need to be paired with CallToU receiver then the unit can work.
Smart wireless nurse call button allows a patient or an elderly to press a button requesting assistance
Waterproof, light
With lanyard, can wear around the neck

Detail
Wireless nurse call button transmitter for patients,the disable,the elderly or pregnant,receiver is not included,they can press the button to get timely care when they need help.
When you receive the button,you need to pair the button to the receiver then the button can work well with the receiver.
Target groups
Patients, the disable, children, the elderly, the pregnant, bedridden
Note: 
If the wireless range becomes short please replace the battery of call button.
Battery:23A 12V Alkaline battery included
Operating Range:500+Feet in open area
Waterproof
Frequency Range:433MHZ
Frequency deiation:0.5MHZ
Specifications:2.36*2.36*0.8(60*60*20mm)
Low battery indication
Product information
| | |
| --- | --- |
| Package Dimensions | 3.31 x 3.15 x 2.83 inches |
| Item Weight | 4.2 ounces |
| Manufacturer | CallToU |
| Country of Origin | China |
| Item model number | 6543837068 |
| Is Discontinued By Manufacturer | No |
How to pair the button to the receiver
Step 1: Press and hold down the volume button on the receiver until it makes a Ding sound and the receiver indicator flashes.
Step 2: Press the button on the transmitter,it will makes a Ding-Ding sound and the receiver indicator flashes.
Step 3: Press the button on the transmitter again to confirm whether the receiver can sound,if yes,the pairing is completed.