[ Dog Necessities ] This dog door bell has a unique anti-jamming technology with signal stability over an extra-long distance of 500 feet and no wifi or other costs, ideal for dog doggie doggy cat and pet

[ Easy to Use ] This dog bell for door potty training allows dogs to call by easily touching or sliding over the button without pressing it, which makes it easy for dogs of any size to use

[ Smart Ringtones ] The receiver of dog doorbell has 55 ringing tones to choose from and 4 level adjustable volume from 0db to 110db, you could choose the melodies and mode you need and silent mode does not affect rest. Easy use by plug the receiver into an electrical outlet and there will be a flashing LED light

[ High Quality ] Both touch button and receiver of this dog bell are waterproof and dustproof. Whether you put it indoors or outdoors, you don't have to worry about the dog doorbell getting wet

[ Don't Hesite to Order ] The sophisticated packaging helps you keep the dog door bell secure without worrying about losing it. If you have any questions, you can check the included user manual, and 24 hours customer services and professional technology team are standing by
Active Dog Doorbell, Active Life
Why do we need a dog doorbell ?
Dog doorbell will be an awesome communication tool to understand the needs of dogs.
All you need is to install them wherever you need them, so that the call button is closer to the dog and it is convenient for the dog to use with his paw or nose. Fun for the dogs and lifesaver from a mess.
Why should we train dogs with good habits ?
Avoid scratching, barking, whining and to train dogs to break the habits of jumping up and clawing the door. No strings, no wires and no more scratch marks on the door. Easy to use and help the dog develop a good habit of paying attention to hygiene.
Dog Door Bell
Easy to Use

Ultra Long Distance

Super Capacity Battery

No Wiring Required

Strong Penetration

Waterproof Button

LED Flashing Light

4 Level Adjustable Volume
Convenient Settings

55 Ringing tones to choose from and 4 level adjustable volume from 0db to 110db, you could choose the melodies and mode you need

Waterproof & Dustproof

Whether you put it indoors or outdoors, you don't have to worry about the dog doorbell getting wet or dirty

Long Operating Distance

Signal stability over an long distance of 500+ feet and no wifi or other costs. In an open area with no obstacles, the operating range can reach 1000 feet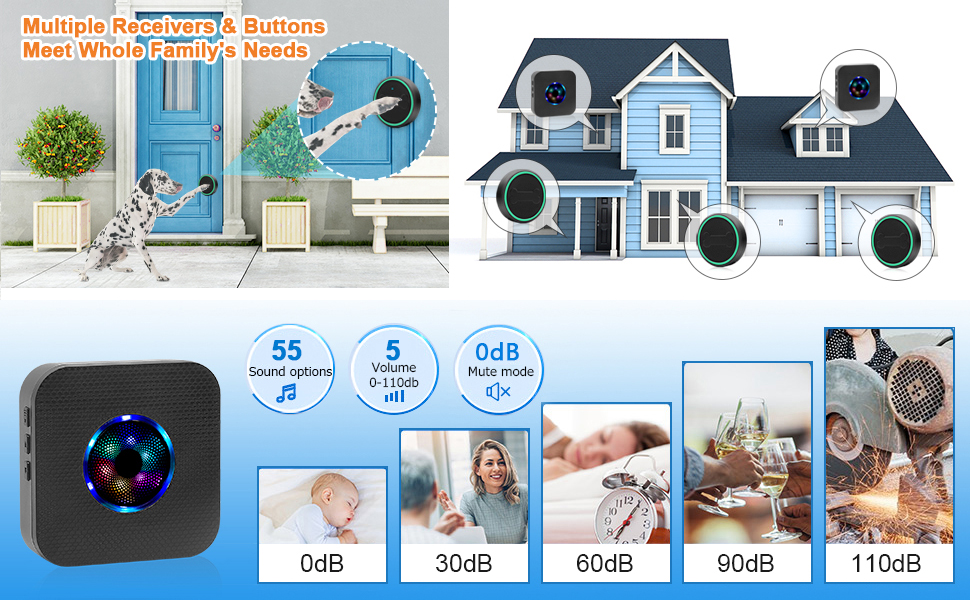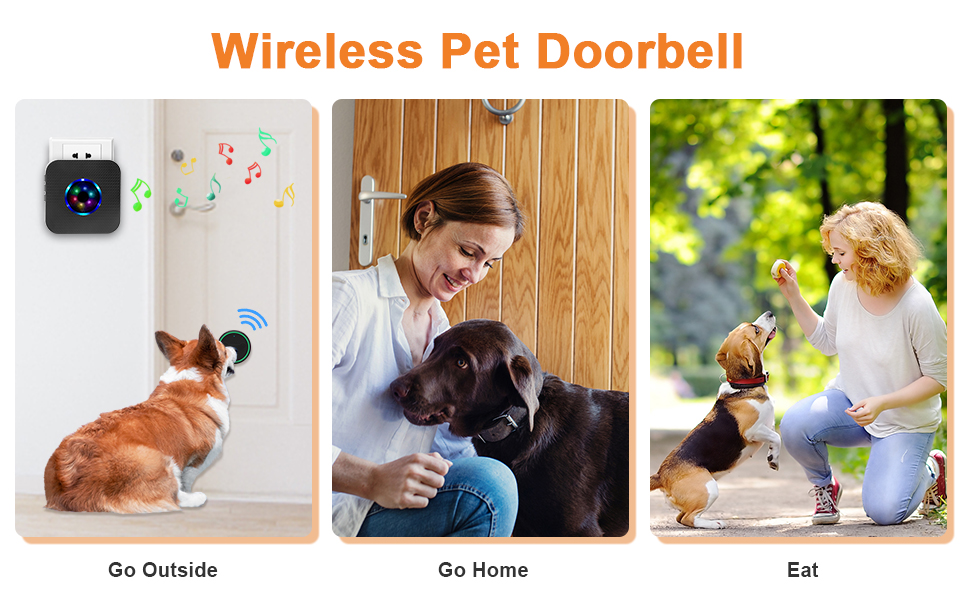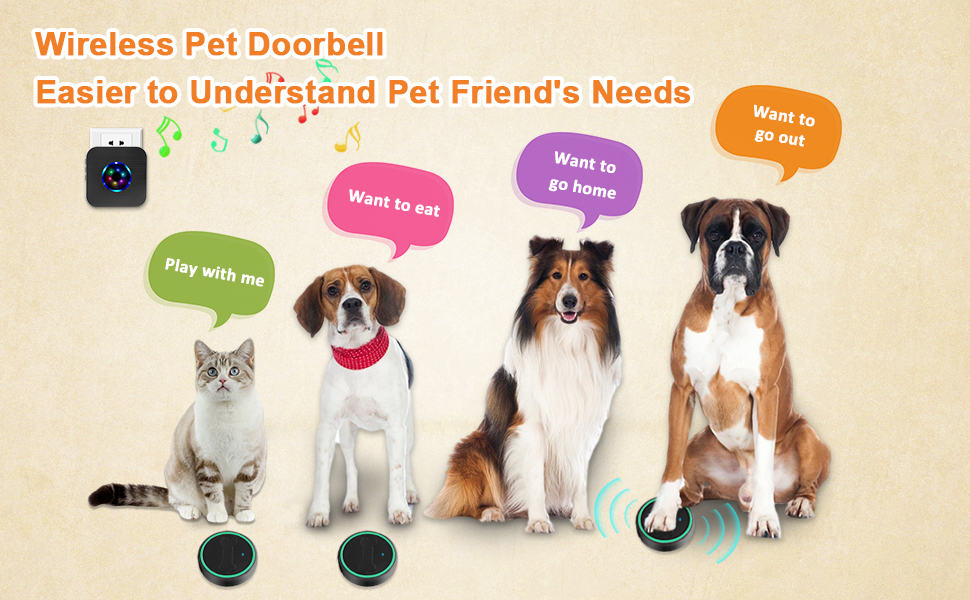 Product details
Package Dimensions ‏ : ‎ 

5.2 x 3.98 x 3.9 inches; 11.68 Ounces

Batteries ‏ : ‎ 

2 12V batteries required. (included)

Date First Available ‏ : ‎ 

December 2, 2021

Manufacturer ‏ : ‎ 

CallToU