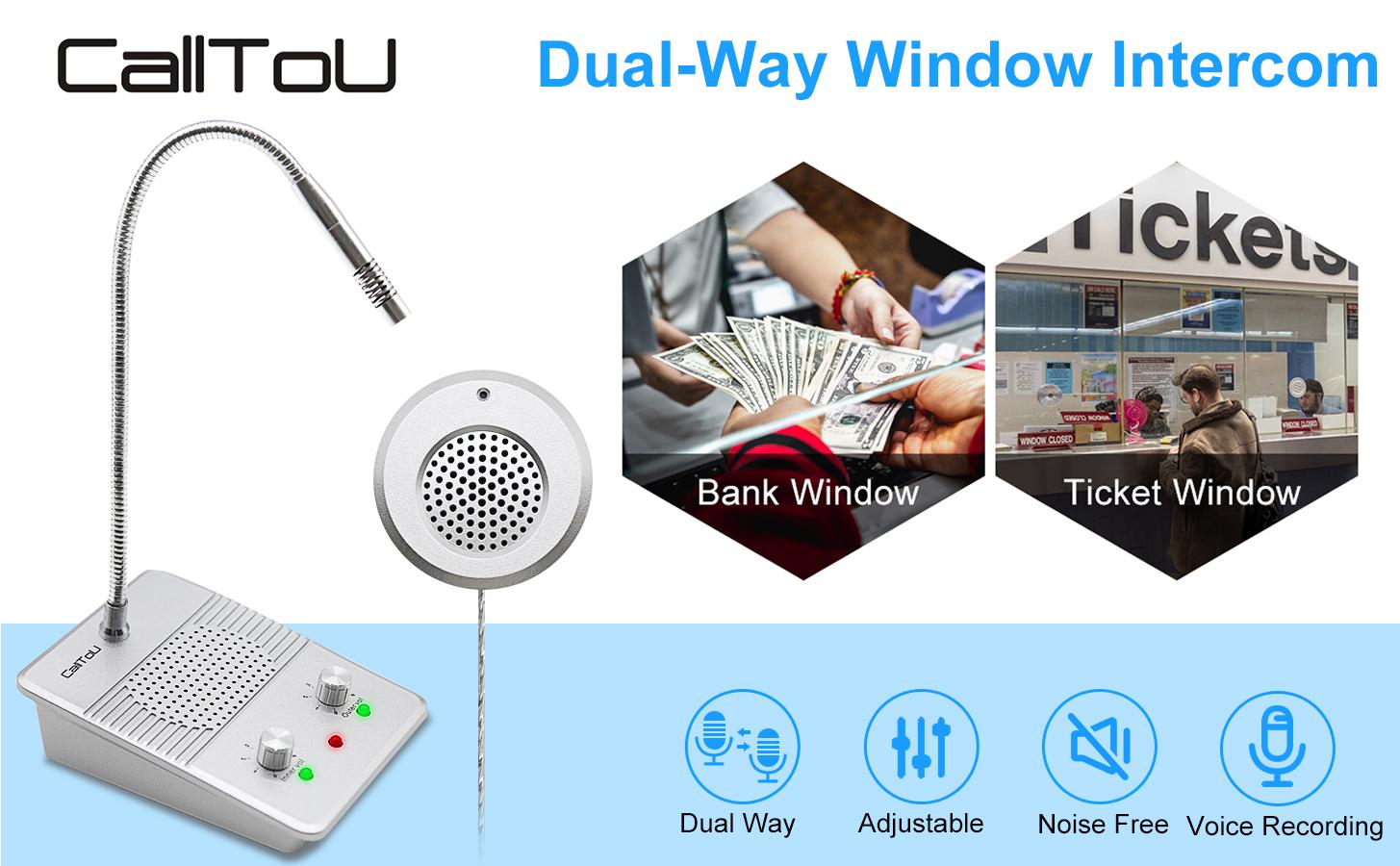 Product Description
The window dual-way intercom speaker system is suitable for any place where window conversation is difficult or noisy. It adopts advanced language processing chip plus unique design and strict quality management. It has the characteristics of clear sound quality, controllable volume, anti-interference and anti-howling.Ideal for the bank, hospital, securities, bus station etc. where guard glass again theft is installed.It is easy to install and has a long working time.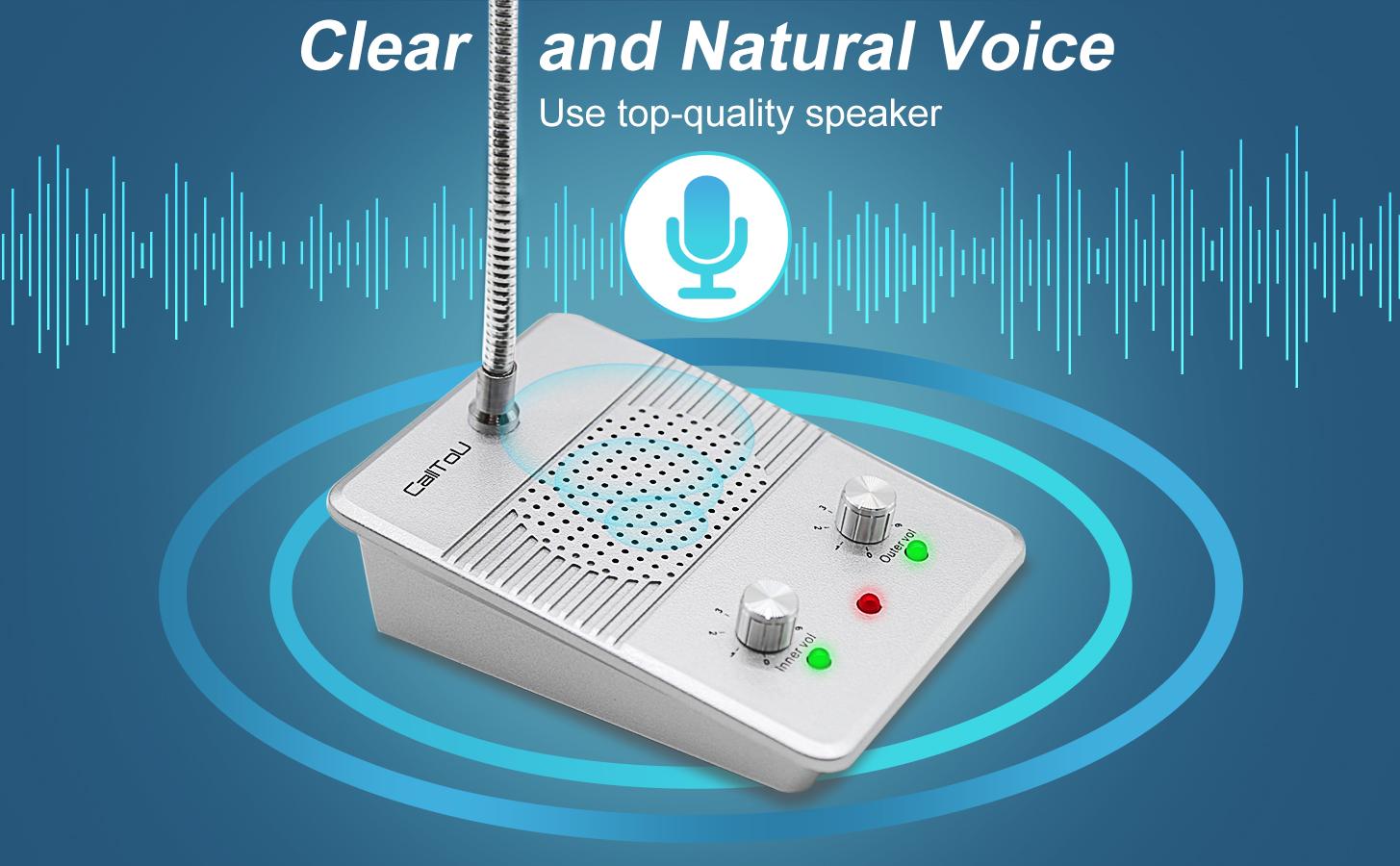 Clear and Natural Voice
The speaker of the window intercom uses advanced language processing chips to make the sound clear and natural, with powerful anti-interference and anti-howling functions.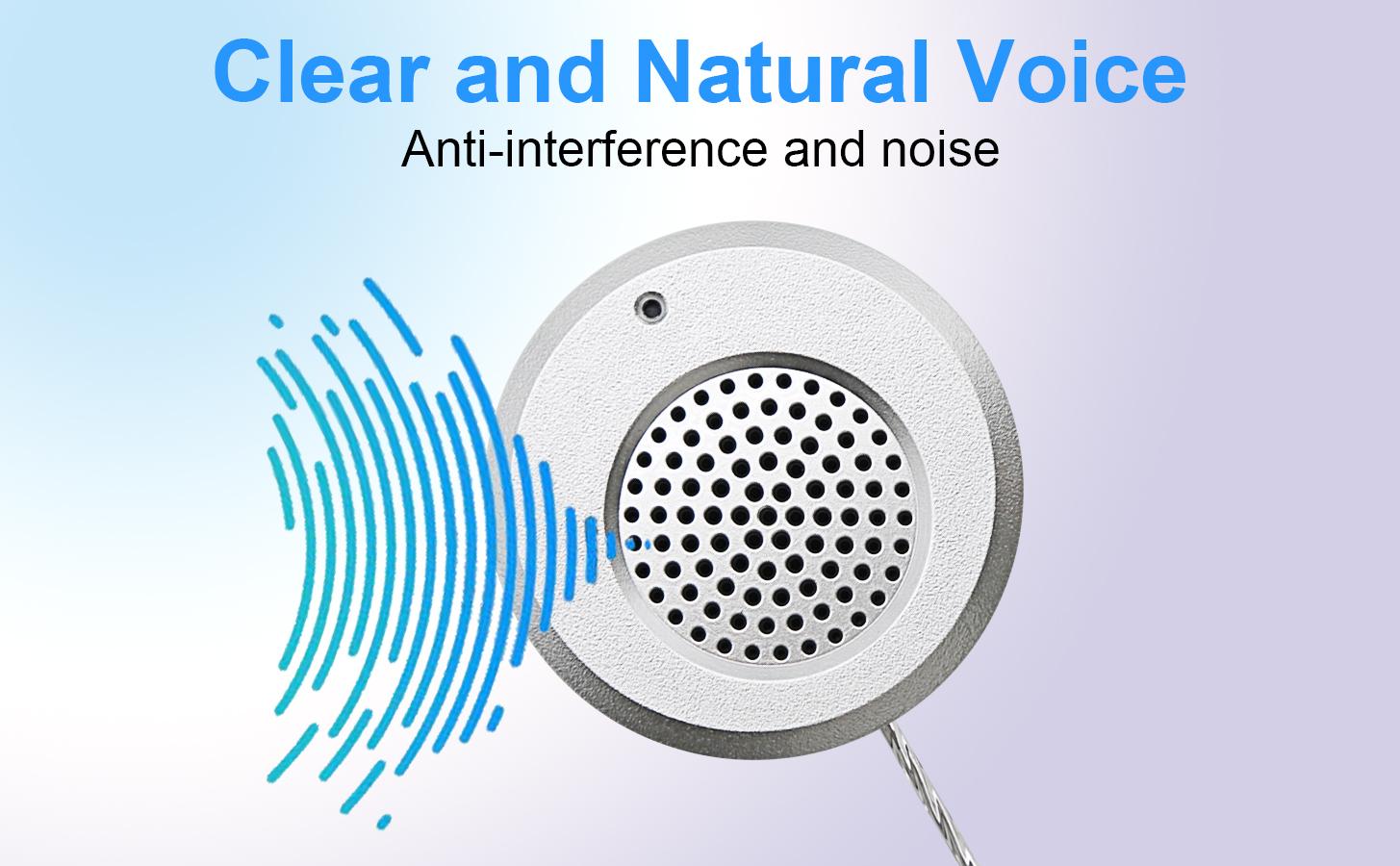 Clear and Natural Voice for Extension
As long as you speak close to the microphone,even through the glass,the voice can be clearly heard from the speaker of the extension.Even in a noisy environment, customers can still hear the sound clearly.
Unique Design,High-quality Anti-shock Film

 

The window intercom speaker uses mesh speaker. The knobs have metallic luster, elegant and generous. Use high-quality diaphragm to make communication clear.Strong sound penetration,delicate and clear,bring high-fidelity sound quality,make your service more quality.

 

Recording Function

 

The window intercom has a built-in recording signal output, which can provide the audio output of the main station and the sub-station for recording.

 

360°Bendable Microphone Tube

 

Streamline design and metal microphone.The microphone is sturdy and durable.Super long durable stainless steel hose microphone tube can be bent arbitrarily without dead angle and can talk at any angles.

 

Metal Protection Tube

 

The metal protection tube effectively protects the extension line. The appearance is unique and wear-resistant, which increases the working life.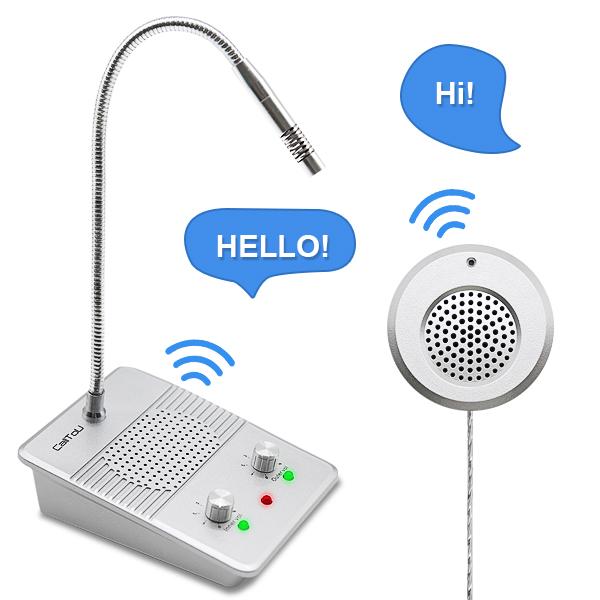 Technical Parameter
Working Voltage:DC12V
Max.Working Current::200mA
Output Power:2W+3W
Microphone Sensitivity:45dB±2dB
No Distortion Frequency:10Hz-15KHz
Packing List
1 x Main unit

1 x Loudspeaker box

1 x DC12V power adapter

1 x 3M Double Sided Tape

4 x locating pieces

1 x User manual
Technical Details
| | |
| --- | --- |
| Brand | ‎CallToU |
| Color | ‎WI09S-US |
| Power Source | ‎dc |
| Connectivity Technology | ‎Play,Plug |
| Installation Method | ‎Plug In,Tabletop |
| Voltage | ‎12 Volts |
| Control Method | ‎App |
| Manufacturer | ‎CallToU |
| Part Number | ‎WI09S-US |
| Item Weight | ‎1.12 pounds |
| Package Dimensions | ‎5.83 x 5.16 x 4.09 inches |
| Country of Origin | ‎China |
| Item model number | ‎WI09S-US |
| Item Package Quantity | ‎1 |
| Batteries Included? | ‎No |
| Batteries Required? | ‎No |