Pay attention!!!
The watch can display call information from up to 4 buttons simultaneously on one screen. After more than 4 times, the oldest call information will move down and can be scrolled by using the up and down keys. The working distance is about 500Ft (in the open air), if you need a larger range and need to use it with a signal booster
Signal enhancement device product link:
https://www.calltou.com/collections/calltou-accessories-1/products/calltou-sw05-sw06-watch-repeater-white-signal-booster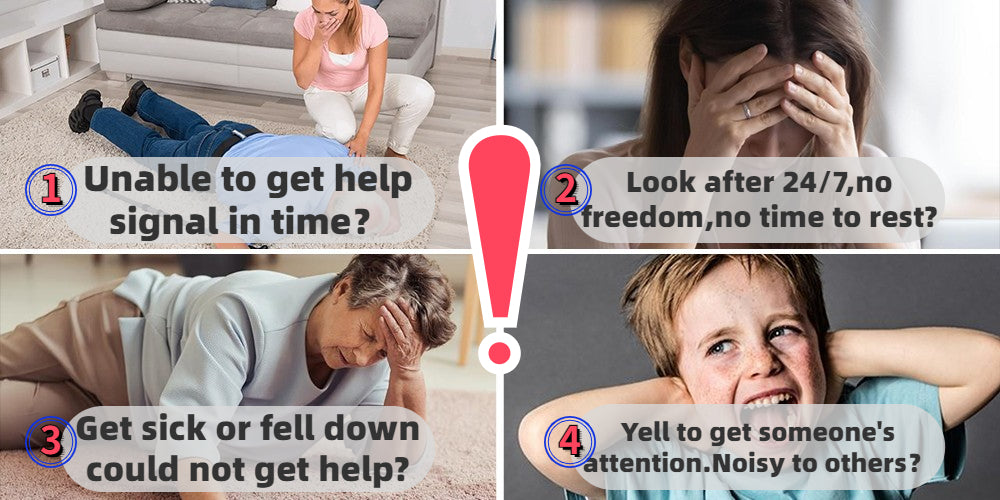 PAGER WATCH NO MONTHLY FEE

1 Wrist Pagers and 10 Call Buttons, the Idea is for Both Caregiver and Patient/Elderly/Resident/Handicapped/Sick Freedom while Still calling for Help at home. Not need to Yell to Get Someone's Attention.

SMART CAREGIVER ALERT: Vibration or Audible Prompt for choice. Wake Up the Night Shift Caregiver Only, And not wakeup/disturb the others.

Transmitter/Push Call Button is Waterproof. Acceptable for Meal/Soup Splash. And Allow to be Installed in the Washing Room.

Transmitter/Push Call Button is Easy Carry. It can Be Put in Pocket. Or Hang on neck as Pendant. Neck Strap included. Fixed in Bedside/Washing Room. The Fixed Bracket and Double sticker are included.

Both Pager/receiver and Call button are powered by Built-in battery. Pager battery is Rechargeable. Standby time about 3 days. DC 12V 23A Call button battery. Standby time about 1 year.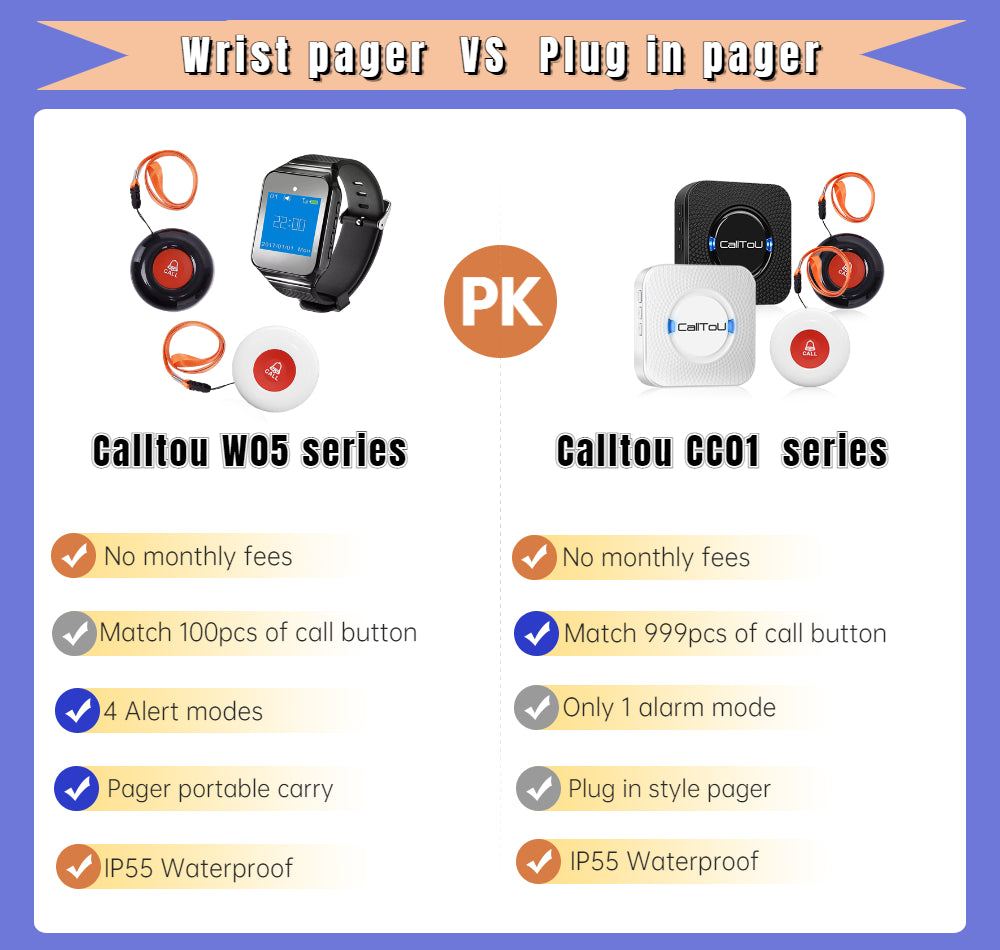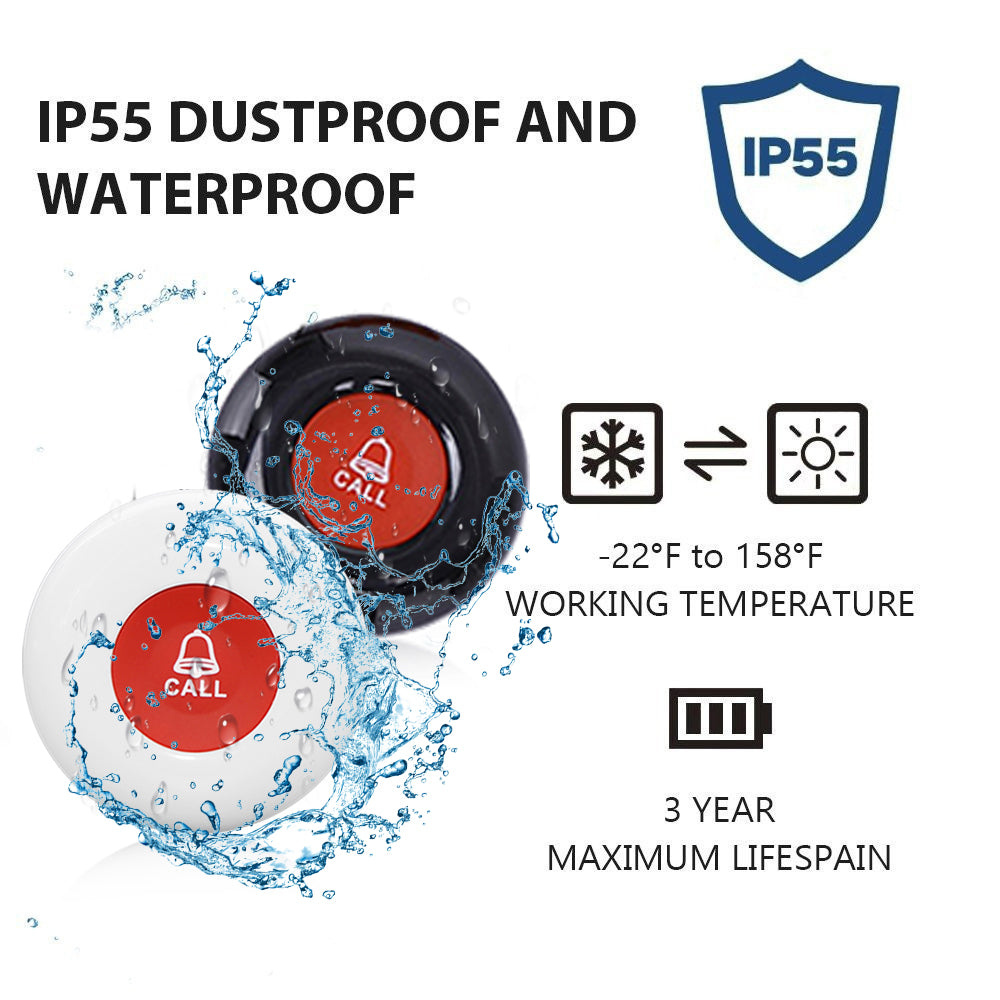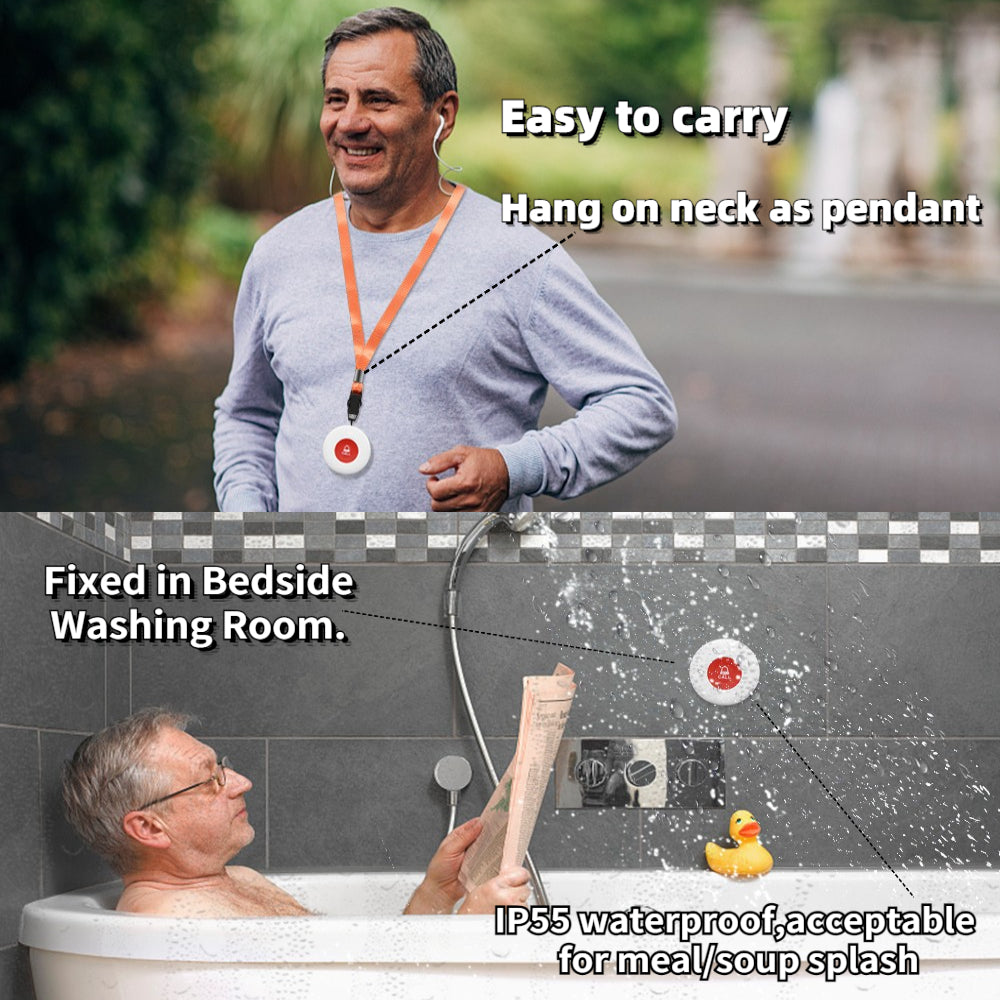 Fast Delivery:We prioritize shipping from local warehouses in your country/region (such as the United States, Canada, etc.), and you will receive the package soon.
Each set is individually paired and ready to use. If you need to add more call buttons, it is also possible, but you need to re-pair, the specific pairing video can refer to this :