As we age, it becomes increasingly important to ensure our safety and well-being. In today's fast-paced world, it's crucial to have a reliable and efficient system that keeps us connected to our loved ones and caregivers. The Smart Wireless Caregiver Pager Call Button System is the perfect solution for seniors seeking peace of mind and instant assistance in case of emergencies. In this article, we will explore the features and benefits of this advanced emergency alert system, designed specifically for the needs of older adults in the United States.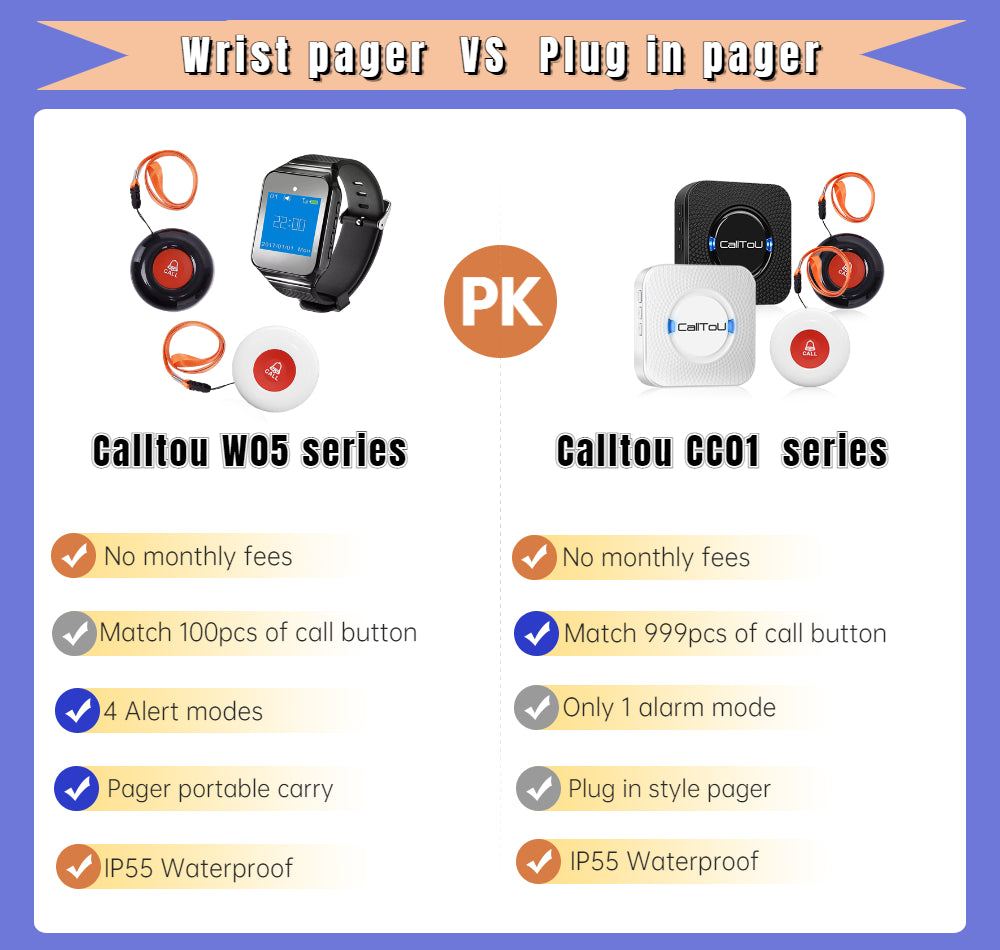 1. Independence and Peace of Mind:
The Smart Wireless Caregiver Pager Call Button System empowers seniors to maintain their independence while providing reassurance that help is just a button press away. With its simple yet reliable design, this system allows older adults to lead an active and confident lifestyle without the constant worry of being alone in case of emergencies. Whether it's a slip, a fall, or any other urgent situation, help is always within reach.
2. Instant Communication:
One of the key features of this system is its ability to establish immediate communication between the senior and their designated caregivers. The wireless call button can be worn comfortably, and when pressed, it sends an instant alert to the caregiver pager. This prompt communication ensures that seniors receive prompt assistance when they need it most, reducing response times and potential risks associated with delayed help.
3. Easy Installation and User-Friendly Design:
The Smart Wireless Caregiver Pager Call Button System is designed with simplicity in mind. It can be easily set up without the need for complicated installation processes or technical expertise. The call button is lightweight and can be worn as a necklace or attached to clothing, making it accessible at all times. Additionally, the caregiver pager is user-friendly, with clear instructions and intuitive controls, ensuring seamless interaction for seniors.
4. Versatility and Customization:
Recognizing that each senior has unique needs and preferences, this emergency alert system offers versatile customization options. The caregiver pager allows for personalized settings, such as volume control, tone selection, and multiple alert modes. Seniors can adjust the system to suit their individual requirements, ensuring maximum comfort and convenience.
5. Enhanced Safety Features:
In addition to emergency alerts, the Smart Wireless Caregiver Pager Call Button System provides additional safety features to further protect seniors. It includes fall detection technology that automatically triggers an alert if a fall is detected, even if the call button is not pressed. This proactive approach ensures that immediate help is dispatched, even in situations when the senior may not be able to activate the call button themselves.