With the continuous advancement of technology, not only is the way of enriching and extending our lives, but also constantly evolving. Especially in the field of medical alarms, the introduction of medical alarm systems allows people to constantly discover new possibilities.
The medical alarm system includes the following two types: emergency call button for seniors
 and watches, which are smart devices that combine the convenience of the two with the life-saving services of the medical alarm system.
So, who are the beneficiaries of such products? Put another way, who is suitable for this product?
Although anyone can wear them, medical alarm watches are very suitable for the following two groups.
One,old man.
Older people face a lot of frustration in their daily lives as their physical functions decline, resulting in a limited range of activities.The second is loneliness, because there is no time to take care of the children who have left their hometown to work.Some old people did not have a family when they were young, so they are extremely lonely in their later years.But medical alert buttons,or watches can alleviate at least some of these problems.This enables older people to get out, walk around and do things without worrying about getting lost, getting hurt or being helpless.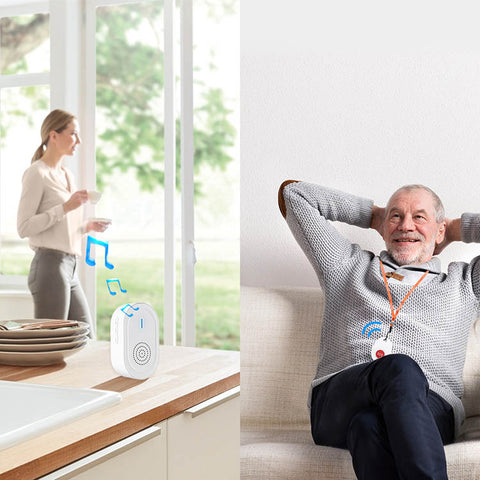 With the medical alert button, the elderly can get help immediately in case they need, such as they fall down, can't get up, accidentally injured, just need to press the button to get help.
With this intelligent device, the elderly can feel that they are a complete individual and maintain a certain degree of independence, thus enabling them to acquire a new way of life.They can go shopping and do errands.Socially, such as visiting friends, relatives or other senior citizens, or attending local gatherings, this greatly improves their overall morale and avoids feelings of loneliness.
The benefit of using a smart button over the more standard pendant medical alert is aesthetic.Although some older people may need help from time to time, many of them still want to maintain their dignity and independence.For their part, they always want to be tied to the "nanny tool" because it makes them feel bad.Smart medical alert sensors are more cautious, stylish and practical, providing a reassuring environment for relatives.
And even diehard seniors, when faced with something more attractive, will let down their guard and take the initiative to use the product
Two,a person suffering from a serious illness or disability.
In addition to the elderly, anyone with a serious illness or a disability can benefit from a medical alert system.Because of their poor mobility, if they encounter a special situation, pressing the button can let them get help.They don't have to yell to get attention.
As a popular product in recent years, what features does it have that make many people buy it one after another?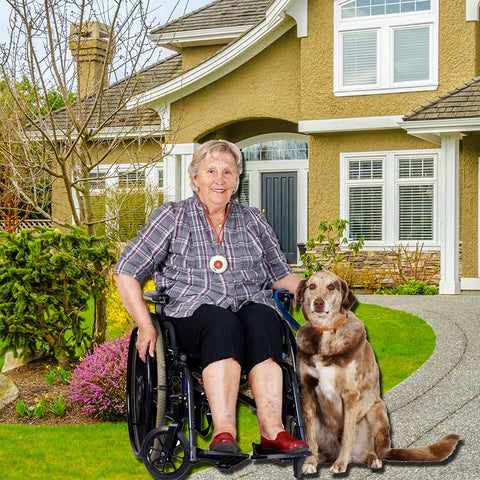 Fashion design.Simple and generous design, in line with most people's aesthetic.
Long standby time.A single charge can stand by for several days without worrying about fast power consumption.
Loud alarm.The sound ranges from zero to 110 decibels.Even people who are hard of hearing can hear it.
Most importantly, it's waterproof.If you accidentally splash water or juice and other liquids, do not worry, this product is very good water resistance.
We can install it in a few common places around the house.
The bedroom.Most of us are very foggy when we wake up. Sometimes we fall over or get caught on a coat hanger.Press the emergency call button and your family will arrive in time.
Shower room.Without cleaning the bathroom, the floor is usually smooth and watery.If you fall down carelessly, the consequences can be very serious.You might hit it in the little corner of the bathroom.But the location allows the elderly to seek help in a financial situation, and the button is water-resistant and works well in the shower.
So, you can rest assured that the emergency caller is free to use in your home, no matter where you install it.Most systems support a range of around 500 inches, which means that even if there is an accident in the yard, help can be called.If your house is larger, it is recommended that you purchase and pair multiple emergency call button for seniors.Calltou's products will ensure your safety.